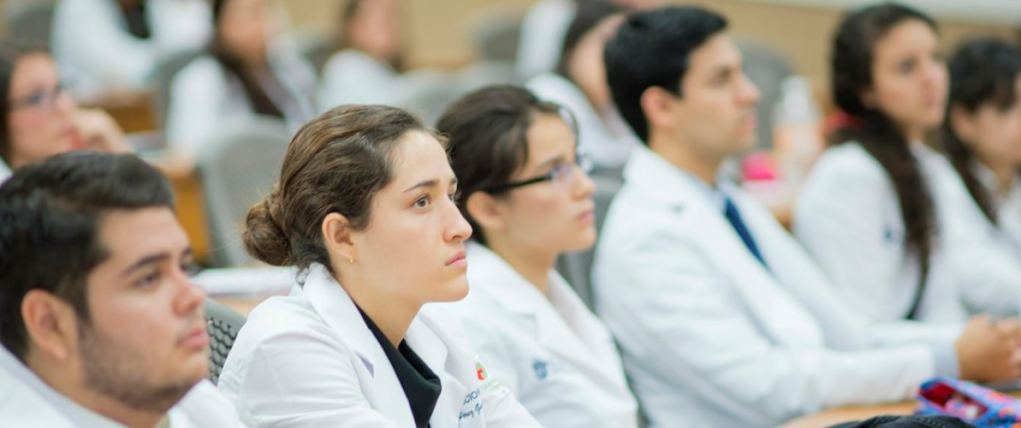 Bilingual (English/Spanish) Medical Assistant
Kissimmee, FL
Psychiatric Consultants of Central Florida is seeking a full-time professional Medical Assistant to provide administrative and clinic support for assigned psychiatric Mental Health Professionals. This person must utilize strong customer service and communication skills.
Job duties:
Manage Client Caseload for assigned psychiatric Mental Health Professionals
Receive, triage calls, and take messages left by clients and forward vital information to the provider
Provide administrative assistance to the provider
Immediately alert provider of crisis calls
Document voicemails and calls with clients and the orders from the provider
Return calls to clients within required timeframe
Fax/Phone/Email/E-prescribe medication prescriptions and refills per the providers' orders
Work with pharmaceutical companies to obtain samples for clients
Maintain proper drug disposal procedure and documentation
Provide Front Desk coverage (checking clients in for appointments, scheduling appointments, etc.)
In order to qualify for this role, you must possess:
High School Diploma or GED required (Medical Assistant AAS or Diploma preferred)
A minimum of 3 years of previous work-related experience
Bilingual in Spanish preferred
A knowledge of mental health and psychiatric services
Strong attention to detail
Outstanding interpersonal and communication skills
Previous computer entry experience with ability to learn new applications and work processes
Good prioritization skills, data entry skills, dependable and team player
Good multi-tasking and critical thinking skills
Ability to promote and maintain a flexible, positive, team-oriented and customer-focused attitude within and between departments
Excellent organizational skills with strong attention to detail, follow-through, and commitment to quality
Demonstrate a "can-do" spirit, a sense of optimism, ownership, and commitment
High level of professionalism and demonstrated comfort level in speaking directly to external and internal customers/vendors
Bilingual (English/Spanish) Psychiatrist
Psychiatric Consultants of Central Florida is currently seeking Spanish Speaking Psychiatrists (Child/Adolescent or Adult) to provide psychiatric services to patients at our outpatient facilities located on the Kissimmee area.
Skills / Requirements
Florida licensed Psychiatrist with a minimum of 2 years of experience with children, adolescents and adults;
Bilingual (English/Spanish) preferred;
Active DEA license from the State of Florida;
Board Certified or eligible for certification with the State of Florida.
Bilingual in Spanish preferred
Bilingual (English/Spanish) Psychiatric Mental Health Nurse Practitioner (PMH-NP)
Overall Responsibility: As a key member of the clinical team at Psychiatric Consultants of Central Florida, the Psychiatric Mental Health (PMH) Nurse Practitioner will provide direct psychiatric clinical care, consultations, medications management, and other mental health interventions to patients.
Key Responsibilities:
Provide mental health evaluations and psychiatric clinical care to patients, (both new and existing), including those recently discharged from the hospital those referred from the ER
Assess, diagnose, treat, evaluate, and manage mental health care for patients in a collaborative care model with other Psychiatrists
Prescribe psychiatric medications, process refill requests, and manage medications and long-term treatment goals, titrating and discontinuing medications as deemed clinically appropriate.
Counsel and educate patients on self-care behaviors which promote health, wellness and optimal functioning within the patient's family and community, self-care skills, mental health treatment options, and medications management
Work to improve health outcomes and overall quality of care for patients with mental health needs as part of the collaborative, integrated patient care team
Provide mental health services in accordance with Patient Centered Medical Home (PCMH) core values and standard operating procedures.
Develop and provide guidance and consultations for other clinical staff members, as well as volunteers and students, in regard to mental health and psychiatric care
Collaborate with Counseling Coordinator to update and improve Psychiatric Consultants of Central Florida Mental Health Program protocols, policies, and procedures
Establish an explicit case review process for patients with mental health needs, streamlining internal collaborative consultation and treatment for said patients.
Strengthen community partnerships with collaborating mental healthcare providers and treatment programs in order to streamline the external referral process and ensure continuity of care in the safest and most appropriate setting for the patient.
Skills, Knowledge and Abilities:
Exemplary leadership and communication skills
Excellent oral and written communication skills, resulting in positive interactions with patients, staff, and volunteers
Ability to work evenings and or weekend hours as may be needed to meet position requirements
Ability to react calmly and effectively in emergency situations
Knowledge of current and emerging trends in technologies, treatment approaches, practice issues, and other related issues in the mental health field
Ability to provide culturally competent education to patients and/or families about mental health and provide instruction on properly addressing and treating mental illnesses
Minimum Qualifications:
Current, unrestricted license issued by the Florida Board of Nursing to practice as a Registered Nurse
Current, unrestricted license as a nurse practitioner with specialty certification, psychiatric mental health (PMHNP-BC)
Additional certifications (i.e., family or adult nurse practitioner) a plus, but not required
Current, unrestricted prescriptive authority within the state of Florida required
Bilingual in Spanish preferred
Excellent computer skills, experience with EHR required